About Our Company :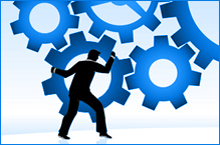 Technical Consultancy & Services is a Partnership company Registered in 1979, consisting of Technocrat Partners.
We are manufacturer, exporter, for more than 30 years.
We are ISO 9001:2008 certified company.
Very soon Govt of India (Director General Foreign Trade)will be recognizing our Company as "Export House" due to our consistently high export performance.
Products :
We are into manufacturing of Copper based High Current Flexible cables, for all your electrical needs. In terms of cross section of copper wire, products range from 1.5 mm sq – 5600 mm sq. with single strand of copper wire from 0.1 mm – 0.2 mm dia. i.e. 22 AWG – 40 AWG. In terms of current carrying capacities the range if from 25 Amps. to 20,000 Amps.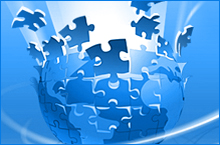 Our Main Products Are :
External Leads for Diodes & Thyristors for Power Semiconductor devices, besides Copper Flexible Leads (Round & Flat) for electrical industries, & Air cooled & Water cooled type furnace leads for Steel Melting Industry.
We are the pioneer OEM components suppliers in India catering to all Power Semiconductor device manufacturers in India for almost 30 years.
Customer Satisfaction :
We are pleased to convey that our customer satisfaction rating (vendor rating), by all our customers (whether domestic / 100% Export oriented units / USA) is not less than 97%.
With the above information we wish to reassure you that quality of our product is main responsibility of our company, besides timely supply.
Our company believes in long term relations with our customers, hence any customer comes to our company, he remains a customer for long time to come.